A revolution for IBS, SIBO, and Gut Microbiome diagnosis and treatment is happening today in select doctors' practices across the country.
Dr. Bill Salt's practice is one of these few. He promises time, expertise, compassion, and solutions. His patients promise to be his partners ~ to become students of and to share decisions about their gut health.
INTEGRATIVE GASTROENTEROLOGIST
WILLIAM B. SALT II, M.D.,
IS ONE OF THE FEW EXPERTS LEADING THE REVOLUTION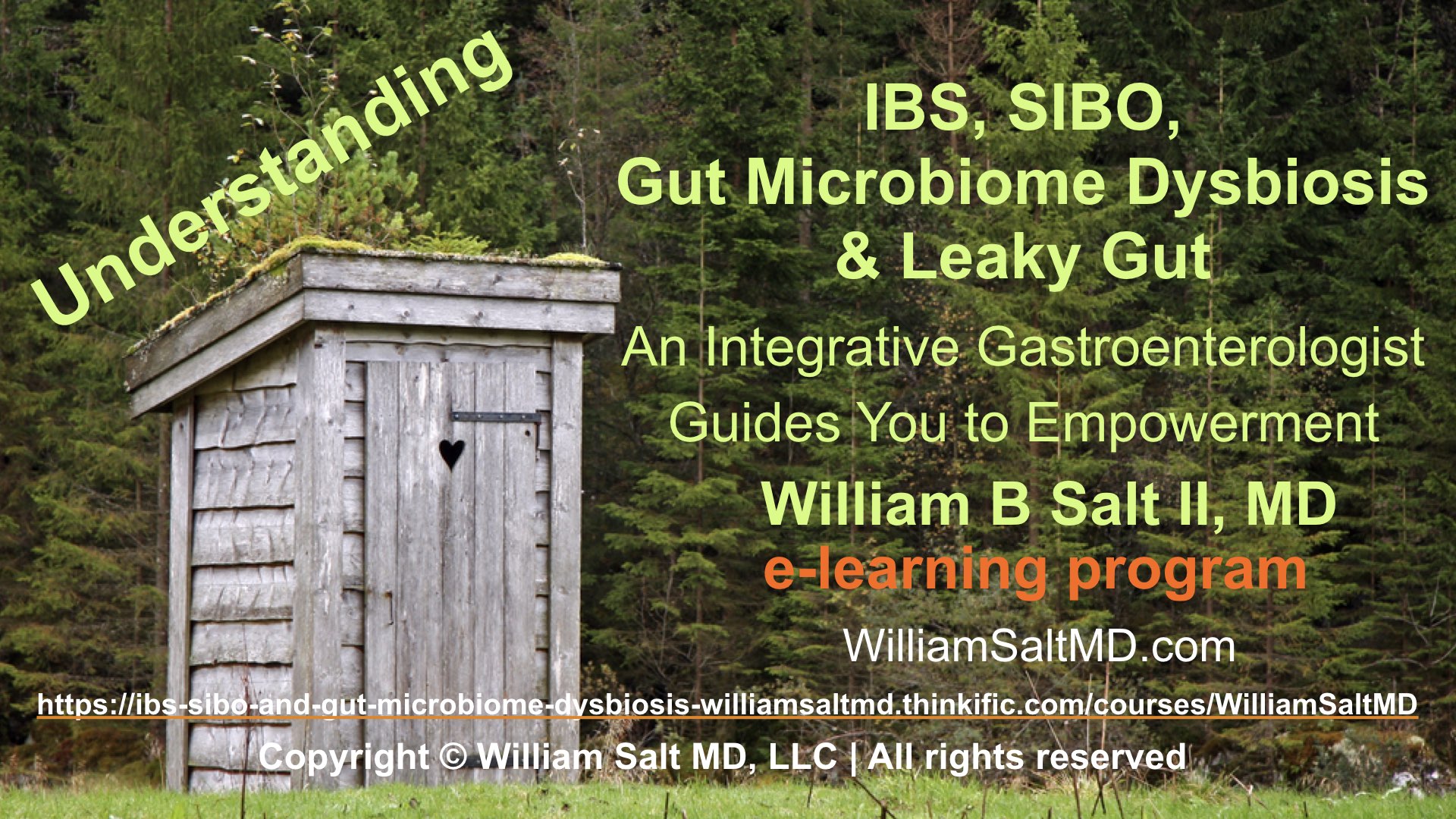 The e-learning course is hosted on the Thinkific.com hosting site. Click the button below to review the explainer video and explore the course. The new discounted price of the course is $249.
IBS & GUT MICROBIOME SOLUTIONS
is a unique practice model for the field of gastroenterology
Dr. Salt promises you a collaborative approach in seeking and finding gut solutions.
The element of "time" creates the space during which meaningful solutions can be sought. Eliminating interference from third party insurers provides you and Dr. Salt the power to control your gut health ~ without fitting into their rules.
Gut health affects your whole being.
WilliamSaltMD.com
IBS & Gut Microbiome Solutions
500 E. Main Street, Suite 140
Columbus, Ohio 43215
614.427.3161 (p)
877.883.5012 (f)
info@WilliamSaltMD.com